A unique Spirit Festival in Belgium!
Spirits In The Sky 2020 is cancelled !
Spirits In The Sky is the only festival in Belgium dedicated to the best spirits of the world! Whiskies, rum, cognac, grappa, calvados, mescal, tequila, cachaça… We have it all! In fact, we're the only festival that brings all these categories together under one roof!
We have been looking for a number of ways and solutions to make Spirits In The Sky work this fall, in a safe and responsible manner. Unfortunately we are currently seeing a surge in cases again, which in turn makes that the current safety measures are further continued by our government. It is unclear what will be possible this fall, how travel restrictions will evolve by then, what extra measures are required to safely host an event, whether or not we can get all our brand ambassadors to come, etc. It is because of all these uncertainties that we had no choice but to decide to cancel Spirits In The Sky 2020.
Spirits In The Sky has always been a festival about passion, love, discovering, chatting with ambassadors and clients, and sharing fun amongst friends. We are unable to host a festival that holds true to our key values, while providing a safe and healty environment for you to visit.
We hope to get back to you in the first half of 2021 with some good news regarding our next Edition, in the fall of 2021.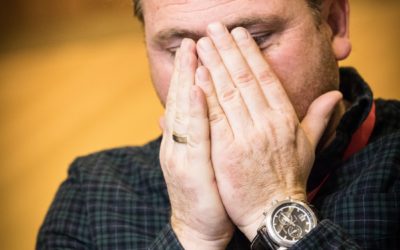 Spirits In The Sky 2020 is cancelled.Covid-19 is staying with us, even months after the initial outbreak. A large number of companies are being affected by the crisis, not in the least events and larger gatherings. We have been looking for a number of ways and...
read more
Free guided tours
Discover everything Spirits In The Sky has to offer, by the hand of one of our staff members!
Master classes
Master your knowledge of the best spirits in town in one of our dedicated master classes.
Newsletter
Be the first to know important news and last minutes, by subscribing to our newsletter!
Presale and on-site
Pricing edition 2019
Online: € 20,00 per person, including tasting glass and 5 diamonds. Access to the fair at 12u30!
Early-birds can order their tickets before 1/8 at only € 17,50, and you can also find combi tickets if you're visiting two days in a row!
On-site: € 25,00 per person, including tasting glass and 5 diamonds. ATTENTION: ticket sale starts no sooner than 1pm!
Diamonds
You pay for samples with "diamonds". One diamond comes at € 1,00. They can be bought at Spirits In The Sky or via presale deal. Diamonds cannot be exchanged for money and are non-refundable!
Mobility
Parking available near Hotel Thon. Parking fees are never included in the ticket price:

Parking Hotel Thon ("Trierstraat"): € 5,00 / day
Parking "Wetstraat"

Easily accessible with public transport:

Brussel Centraal (1km)
Brussel-Schuman (300m)
Brussel-Luxemburg (700m)
Kunst-Wet (Subway)
Maelbeek (Métro)
Are you ready for your expedition?
By now you'll probably be starting to have an itch to visit our fair.  So what will it be?  Are you going to glaze over our masterclasses, see what our tours have to offer, or will you go straight for the ticket shop?